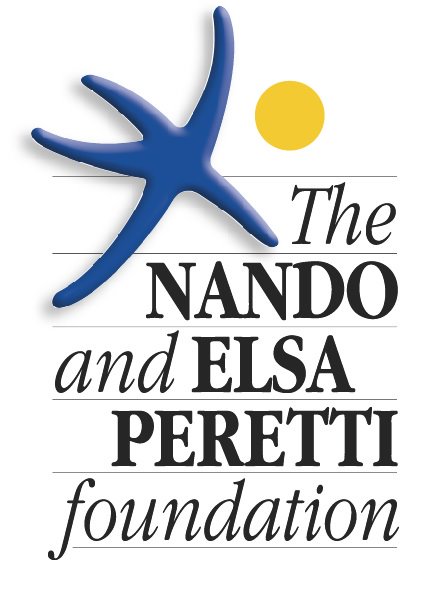 Nando and Elsa Peretti Foundation
Vaduz
Press release of the Nando and Elsa Peretti Foundation
Elsa Peretti leaves her entire estate to charity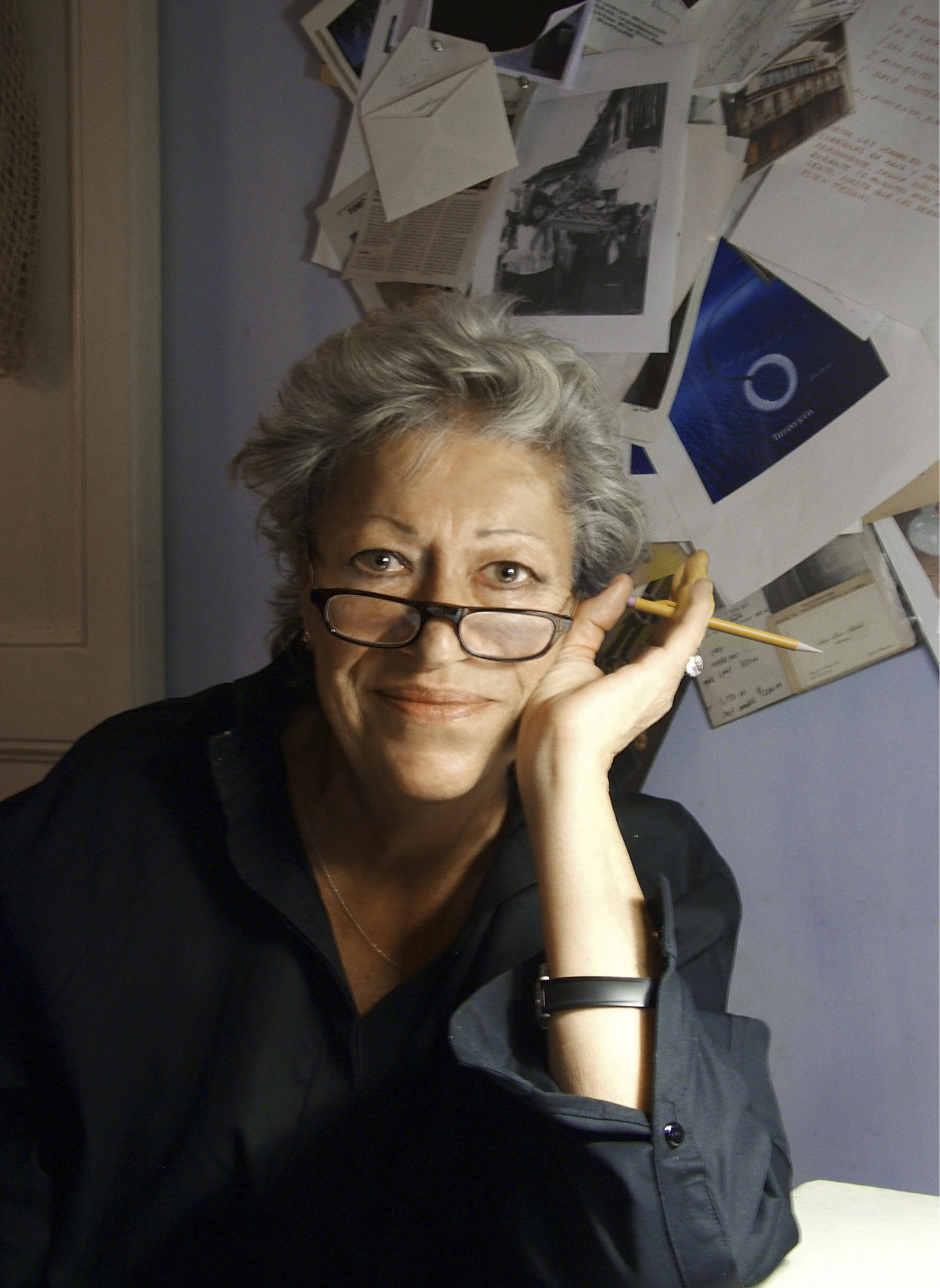 Photo taken by Carola Polakov,
image rights owned by the
Nando and Elsa Peretti Foundation
18 July 2022 - The world-renowned jewellery designer Elsa Peretti, who died on 18 March 2021, has appointed the Nando and Elsa Peretti Foundation in Vaduz as her universal heir, following her life-long principle to share with the disadvantaged what life had given her.
"The Foundation was established in 2000 and I dedicated it to the memory of my father Nando Peretti (1896 - 1977), a great Italian post-war entrepreneur who founded API (Anonima Petroli Italiana) and led it to become one of Italy's leading oil companies. Putting together a group of motivated people to create this foundation was the most important achievement of my life", said Elsa in one of her last interviews with Ticino Welcome Switzerland in September 2020, to explain what her goal in life was.
In 2015 the Foundation was renamed the Nando and Elsa Peretti Foundation, combining the name of Elsa with her father's name in order to publicly acknowledge the deep bond between her and her father.
Elsa's elegant, sensual and organic creations changed 20th century jewelry design, revolutionizing trends and reintroducing sterling silver as a luxury material. Throughout her unprecedented career, she remained determined to use her own fortune to make the world a better place. She was the driving force and inspiration for a Foundation that supported 1171 projects in 80 countries around the world with some €66 million, achieving very concrete results together with partners in Italy where she was born, in Spain where she spent the last years of her life and across the globe where she had great success as a jewellery designer.
Among many, two of the more recent projects amplify Elsa's willingness to support people in distress: A €3 million project to tackle the environmental emergency in the Amazon rainforest, with the aim of bringing offenders to justice but also supporting local indigenous communities to defend their land, as well as a €2 million emergency plan for the people of South Sudan, victims of a catastrophic humanitarian crisis resulting from years of civil war.
In other areas, dozens of schools, orphanages, hospitals, shelters for the homeless, for abused women, for abandoned children in every corner of the planet, are extremely grateful to the the Nando and Elsa Peretti Foundation.
Italy, Spain, the Holy See and the Order of Malta paid tribute to Elsa's generosity. Moreover, she received the following honours: Grand Officer of the Order of Merit of the Italian Republic; Grand Cross pro Merito Melitensi of the Sovereign Military Order of Saint John of Jerusalem of Rhodes and of Malta; Honorary member of the Circolo di San Pietro, the Pope's Charity for the Poor of Rome; the National Culture Award by the National Council for Culture and the Arts of Catalunya (CoNCA) in Spain.
Before her passing, Elsa had already chosen her successor to lead the Foundation Board in the person of Peter Schwendinger who explains: "Thanks to the significant inheritance from Elsa Peretti we will be able to expand our charitable activities in Elsa's spirit. We will continue to invest in emergency aid projects and increasingly in international, long-term philanthropy projects. In the future, the foundation's focus will be on the environment, animal welfare, human rights and the promotion and preservation of culture and the arts."
When asked what, in her long career as a jewellery designer, had been the most beautiful piece of jewellery she had created, she always replied: "my Foundation - the most precious gem I've held close to my heart."
"I would like to be remembered not only for my work as an independent designer for Tiffany, but also for contributing to this urgent need to preserve the health of the planet and the defence of human rights" she said in her interview to Mujer Hoy in July 2020.
Going forward the Foundation will be determined to preserve her legacy by using the newly bestowed means in continuing to support meaningful projects that will touch many people's lives and honour the memory of Nando and Elsa Peretti.
Her generosity will touch many people well beyond her lifetime.
Contact
Juerg Wildberger
juerg.wildberger@konsulenten.ch
Mobile: +41 79 351 10 24
Hirzel.Neef.Schmid.Konsulenten AG
Kirchenweg 8
CH 8008 Zürich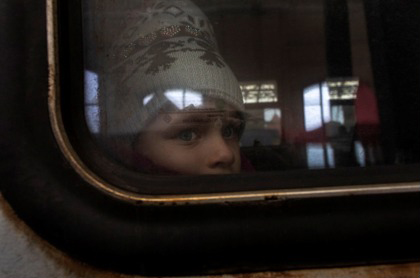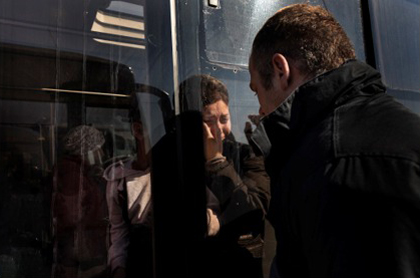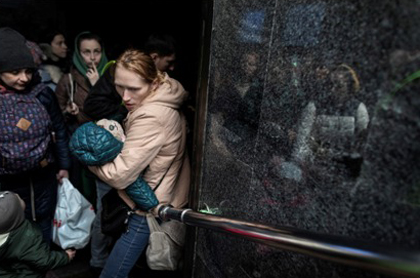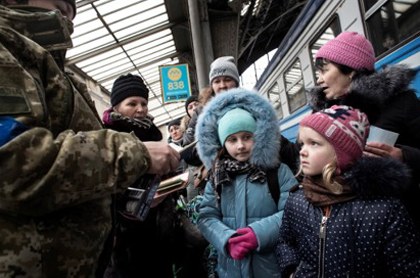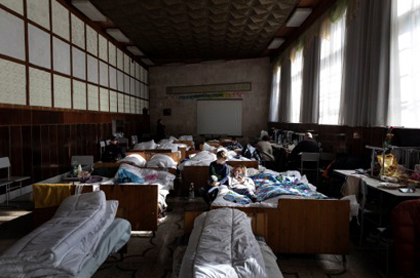 photo: © Luca Catalano Gonzaga /Witness Image
The Nando and Elsa Peretti Foundation stands with the Ukrainian people
We are devastated by the escalating violence and by the terrible impact the war is having on millions of people fleeing their homes to try to find safety elsewhere.
Always committed to promoting human rights, the rule of law and safeguarding human dignity, the Board of the Nando and Elsa Peretti Foundation has allocated EUR 500.000 for humanitarian aid within Ukraine, as well as assistance for refugees from Ukraine who have fled to other countries.
The donations were made to the UN Refugee Agency and Swiss Solidarity. Actions supported will be centred on providing protection, shelter, urgent medical care, food and cash support to IDPs and refugees.
Furthermore, in line with the values and sensitivity of its founder Elsa Peretti, the Foundation has also donated to Humane Society International Europe and World Horse Welfare to ensure animals in need are not forgotten.

Manifesto
More than ever these days we are becoming increasingly aware of the true meaning of the word "interdependence". Humans are part of an ecosystem whose dynamics are constantly threatened by anthropic activities.
Taking care and protecting our planet is not a choice: it is a necessity for all humanity. It is already late. We all, citizens, politicians, entrepreneurs, must act immediately. This will perhaps mean changing our development model, our habits, our priorities. But we have to choose it now, or in a few years we will have no choice at all and the events will not find us ready.
Below is a slideshow of our Manifesto with pictures for each article:
(To pause the slideshow, move your mouse on the photo. To resume the slideshow, move your mouse away from the photo area)
photo: © Luca Catalano Gonzaga /Witness Image
Article 1.
Climate change, habitat destruction, illegal trade, poaching are increasingly endangering the survival of an estimated 1 million animal and plant species globally. Preventing their extinction is everyone's duty, none excluded: the overall balance of the Earth depends on their well-being and our capacity for responsible action.
photo: © Luca Catalano Gonzaga /Witness Image
Article 2.
31% of the land area of our planet is covered by forests, which in addition to accommodating 80% of the Earth's biodiversity, produce food and livelihoods for 1.6 billion people. Forests regulate climate, reduce global warming, mitigate the risk caused by extreme climatic events, reduce the occurrence of pandemics and contribute in general to the health and well-being of humanity.
The year 2019 saw fires burning through rainforests on four continents: 12 million hectares of forest lost in the Amazon, 10 million hectares in Australia, 27 thousand hectares in the Congo Basin, over 8 million in the Arctic, 328 thousand hectares between forests and other habitats in Indonesia.
Forest fires are directly related to deforestation: today there remain less than 3 trillion trees on the planet, half as many as when human civilization arose.
We lose 15 billion trees each year, increasing the effect of climate change, reducing the living space for biodiversity and making life more difficult for billions of people. Whoever is responsible for serious crimes against the environment must be held accountable, whether a head of state or a simple citizen.
photo: © Luca Catalano Gonzaga /Witness Image
Article 3.
Worldwide we produce 320 million tons of meat every year. 80 billion animals are slaughtered for food every year. We need to drastically reduce our meat consumption. We need to do it now. We can do it, we don't need that much animal-sourced protein. Meat production has an unbearable environmental impact in terms of greenhouse gas emissions, land use and water demand. Intensive breeding causes damage to the environment, the animals and our health.
photo: © Luca Catalano Gonzaga /Witness Image
Article 4.
Every year we catch over 100 million tons of fish, plundering seas and oceans, which we continue to pollute with our plastic and toxic residues. One third of global fish stocks are overexploited, meaning we catch them faster than they can reproduce to sustain population levels. Fish is an important source of food supply, particularly for less developed countries. We must reduce fish consumption and allow time for seas and oceans to repopulate.
photo: © Luca Catalano Gonzaga /Witness Image
Article 5.
Let's all consider practicing ethical and responsible tourism. Tourism generates 10.1% of world GDP, it is one of the most important industries of our times, as well as one of the most polluting. It contributes to 8% of greenhouse gas emissions. Every year 1.4 billion people travel for tourism and six out of ten people choose air travel.
As tourism heavily impacts on the environment, we must change our behavior and choose more sustainable forms of traveling, always keeping in mind the extent to which we affect ecosystems in terms of waste production, water consumption, and structural changes of the environment.
photo: © Luca Catalano Gonzaga /Witness Image
Article 6.
4.5 million premature deaths each year and 2,900 billion dollars, equivalent to 3.3 percent of world GDP, or 8 billion dollars a day. This is the cost of air pollution from fossil fuels (coal, oil and gas) we are estimated to incur every year. Rapidly phasing out fossil fuels and transitioning to renewable energy is critical to avoid climate change catastrophe and limit human carbon dioxide (CO2) emissions. Fossil fuel economy is no longer sustainable. Politics, industry and the economy must immediately invest in renewable energy supply technologies.
photo: © Luca Catalano Gonzaga /Witness Image
Article 7.
The total world military expenditure has reached the record level of 1.822 billion dollars, equal to 2.1% of world GDP. Arms exports have increased by 8% in ten years, reaching their highest level since the end of the Cold War. We produce and export a "death economy", and at the same time accept that 820 million people suffer from hunger worldwide, corresponding to about one in every nine people in the world. There is an urgent need to find a way out of the numerous power struggles characterizing contemporary world politics.
photo: © Luca Catalano Gonzaga /Witness Image
Article 8.
Always, in times of crisis those who suffer the heaviest consequences are the most fragile and economically disadvantaged. An unprecedented number of people today are forced to flee their country: 70.8 million people worldwide. It means that every two seconds a person is forced to leave his home due to conflicts or persecutions. We all have an obligation to ensure their protection because fundamental human rights have no nationality nor borders.
photo: © Luca Catalano Gonzaga /Witness Image
Article 9.
Millions of women and girls all over the world are daily subject to abuse and violence. There are an estimated 3 million girls at risk of undergoing female genital mutilation every year. Of the world's 796 million illiterate people, over two thirds are women and girls. Defending their right to education means securing them a better future, economic independence and personal freedom.
photo: © Luca Catalano Gonzaga /Witness Image
Article 10.
Ethnic-religious minorities around the world continue to face serious threats and discrimination, and are frequently excluded from taking part fully in the economic, political, social and cultural life of the countries or societies where they live. Minorities such as the Yazidis in Iraq and Syria, Rohingya Muslims in Burma, Tibetans, Uyghurs in China are systematically denied the most basic human rights.
There are around 370 million indigenous peoples worldwide, living across 90 countries and representing 5000 diverse cultures. They make up less than 5 per cent of humanity, yet represent around 15 per cent of the world's poorest people. They share invaluable knowledge and skills in conservation and the sustainable use of land, forests and natural resources. And yet, every day they suffer abuse, harassment, land theft, and genocidal violence. We must stop this!
photo: © Luca Catalano Gonzaga /Witness Image
Article 11.
The disproportionate allocation of private wealth across the globe has become even more so concentrated over the past decade. This wealth disparity between the world's wealthiest and the most unfortunate people continues to grow, creating a vast new set of challenges, well beyond health care and hunger. As citizens of the world we all have the responsibility and intrinsic interest to support each other and most importantly the people in need. We call on all wealthy, as well as on the governments, to encounter today's challenges with targeted financial aid, human capital and sustainable fiscal stimulus.
IMPORTANT NOTICE
Thank you for visiting the Peretti Foundations website.
We are currently reshaping our organization and grant making operations. Due to this ongoing process, the application process is currently suspended and we will not be accepting any new grant requests until further notice.
We appreciate your understanding.