Our Response to the Ukranian Crisis
Project location: UKRAINE
Project start date: February 2022 - Project end date: This project covers various years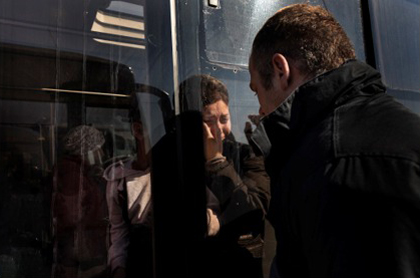 photo: © Luca Catalano Gonzaga / Witness Image
The Nando and Elsa Peretti Foundation stands with the Ukrainian people
We are devastated by the escalating violence and by the terrible impact the war is having on millions of people fleeing their homes to try to find safety elsewhere.
Always committed to promoting human rights, the rule of law and safeguarding human dignity, the Board of the Nando and Elsa Peretti Foundation has allocated EUR 500.000 for humanitarian aid within Ukraine, as well as assistance for refugees from Ukraine who have fled to other countries.
The donations were made to the UN Refugee Agency and Swiss Solidarity. Actions supported will be centred on providing protection, shelter, urgent medical care, food and cash support to IDPs and refugees.
Furthermore, in line with the values and sensitivity of its founder Elsa Peretti, the Foundation has also donated to Humane Society International Europe and World Horse Welfare to ensure animals in need are not forgotten.