Sustain and Protect the Ecosystem
Project location: KENYA, Ol ari Nyiro
Project start date: September 2005 - Project end date: September 2010
Project number: 2005-22
Beneficiary: GALLMANN MEMORIAL FOUNDATION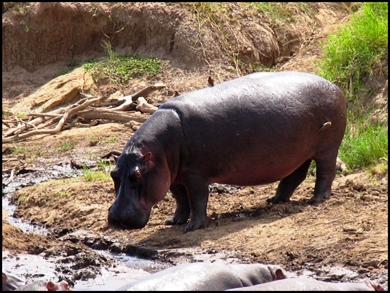 Kenya's population is growing at an alarming rate and wildlife is mostly confined to national parks. Valued by tourists, it is however practically unknown to the local people, in whose hands lie its future survival, but who cannot afford the expensive lodges situated within the national reserves. In a shrinking natural world, the few places which are still pristine are the true monuments which should be protected at all costs and which should be considered the common inheritance of all of us.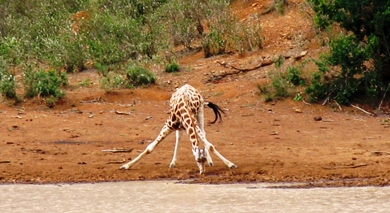 Protecting them and helping their survival is therefore a common responsibility, as it is accepted that it is our duty to protect man-made monuments and cultural masterpieces created by world artists over our history.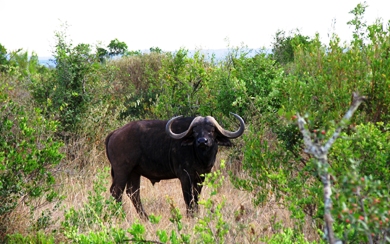 In the region of Laikipia facing Kenya's Great Rift Valley and cradle of mankind, a place remains which still has what most of the country has now lost: maintained the fragile balance between people and nature, through a series of sustainable projects aimed at discovering the value of the biodiversity and allowing the local underprivileged to gain access to their own inheritance and instill in the growing population of children,tomorrow's leaders, a sense of pride in their own roots and responsibility for the preservation of their own environmental and cultural inheritance, and the desire to be actively involved in its preservation, by benefiting from many schemes therein implemented.We need also to be able to deal with sudden emergengies.Ol ari Nyiro is a symbol to what Africa used to be which is accessible to the poorest African and crucial to preserve.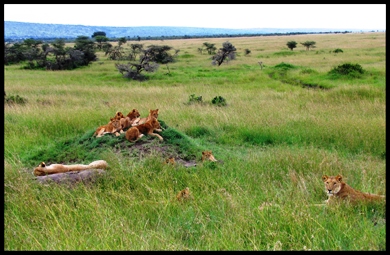 This project aims to help protect and maintain the biodiversity, and help the sustainability of Ol ari Nyiro, Laikipia nature conservancy, a 100.000 acres unique Wildlife and Nature Sanctuary in Northern Kenya, belonging to The Gallmann Memorial Foundation(GMF)/Gallmann Africa Conservancy,a trust with conservation and educational purposes. The conservancy supports rare populations of animals and plants, some of which are new to science, a protected indigenous forest,a sensational gorge which is regarded"the most varied botanically non –forested area in East Africa"(Truman Young, PHD) and has become a monument to biodiversity and an example of the creative and sustainable utilization of Africa's endangered and magnificent natural resources.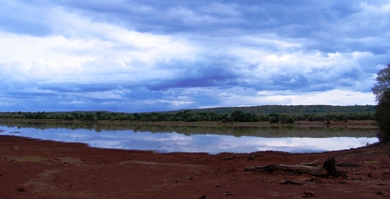 Situated on the very edge of the scenic Great Rift Valley.the place has been transformed from an operating Ranch with over 10.000 heads of livestock into a conservation area, where environmental, educational, and cultural projects are ongoing.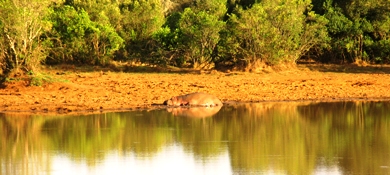 Ol ari Nyiro is a registered Private Land Rhino Sanctuary with a rare and precious population of black rhinoceros.Over 3000 cape buffalo a population of between 350 And 700 Elephants, and over 400 identifies species of birds;Ola ari Nyiro is on the migratory species route .Ornithological and entomological projects in addition to ethnobotany are ongoing there since many years.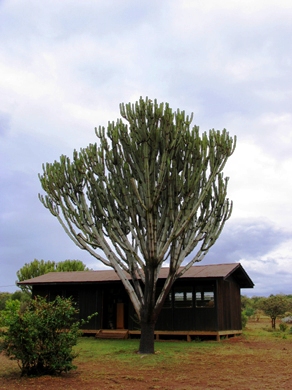 The place comprises two education centres, two ecolodges, tree nurseries, essential oil and ecocharcoal schemes, and organic gardens,in addition to a black Rhino sanctuary,and has archaeological sites; the Nando Peretti Foundation is helping the GMF in community support , alleviation of poverty, preservation of endangered cultures and the arts. Over 2000 underprivileged local children from the rural areas and the City slums visit for free Ol ari Nyiro annually and see their first wildlife there.