House for Single Mothers
Project location: ITALY, Civitavecchia
Project start date: January 2005 - Project end date: This project covers various years
Project number: 2005-34
Beneficiary: IL PONTE
[2005-34] [2009-05]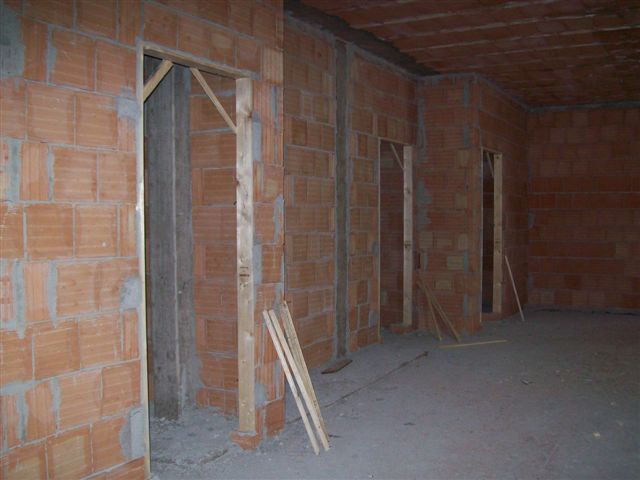 The Nando Peretti Foundation has approved a project to cofinance the construction of a new Centre for young mothers and drug addicts in Civitavecchia, Italy.
"Il Ponte- Solidarity Centre" started up in Civitavecchia in the first half of 1978 thanks to a group of volunteers inspired by values such as service to others, availability, sharing, listening to others, all for free.
It's a Centre accessible to everyone, apolitical, nondenominational, no-profit with the goal of "preventing and solving problems like social diseases, particularly drug-addiction".
Since the beginning, activity on the territory had the purpose of promoting preventive and rehabilitative interventions, initially involving adults.
Then, from 1989 Il Ponte made the most of past experience shifting activities of "promoting wellness" to adolescent and juvenile world involving all the educative agencies: family, school, parish, neighbourhood, sport, etc..
Programming and realization of wide range activities directed to the juvenile world made "Il Ponte" a Polyfunctional Centre.
Most of their energies are spent on promoting the well-being of each person.
This is the philosophy of "Progetto Uomo" that inspires the FICT (Italian Federation of Therapeutic Communities). The Centre is a member of this federation, which sees the individual person as the centre of its studies.
"Il Ponte", as Poly-functional Centre, combining professionalism and attention to the needs of ach person, works on the territory by supporting, listening, education, information, recreational and cultural activities.
Only starting from the skills, potentialities, needs and hopes of each person will we be able to develop the individual in its unique and personal way.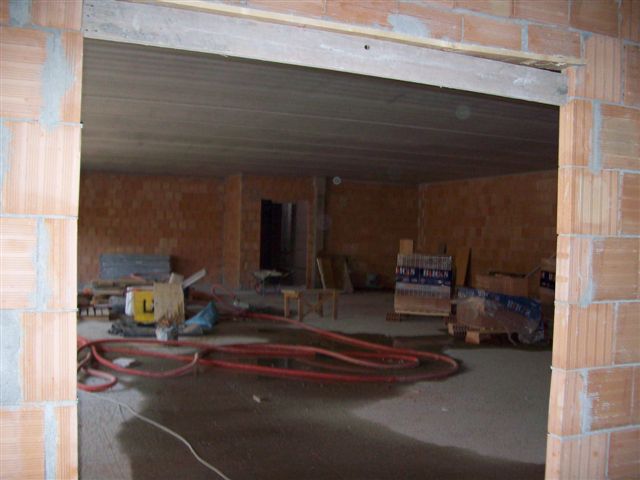 Il Ponte can offer a wide range of services directed to different kind of persons, ages, needs.
Preventive services:
• Study Centre, documentation and research on juvenile disease, library, permanent Observatory about Minors: many researches and writings has been realized about juvenile disease, parent-child relationship; seminars and congresses with experts on matter on affectivity, sexuality, identificative process in adolescents, communication, ecc. It also deals with relations with mass media, Universities, National School of Formation and Specialization.
• Planning Service: projecting activities for net or single social and cultural interventions according to municipal, provincial, regional, national and international notices.
• "Family-Adolescent" Centre for Consultation and Psychotherapy: through a group of psychologists, psychotherapists, family consultants, legal advisers, doctors, social assistants, having a punctual supervision, it offers a concrete and free help to person, couple, family ,ecc.
• Centres for Relational Consultation: Listening Centres at school (during school hour) and on the territory. With Psychologists and family Consultants, they are open to everyone who needs answers to relational and communication problems, permitting each person to grow using self potentialities.
• Formative interventions for children, adolescent, preadolescent at school, quarters, parish,football school,ecc./Recreation-integration Centres for Adolescents, school recovery courses: times and spaces where children and adolescents with the support of qualified educators and animators can express their creativity and vitality through creative ( such as painting, drawing, theatre, computer, photography, ecc.), sporting (formation to sport, football school, ecc.) and cultural activities (school recovery courses).
• Recreational Multivalent Centres for the Old: creative, recreative, cultural activities, artisan-laboratory (gymnastic, theatre, embroidering, ceramics, restoration ecc. ).
• Family Consultant School: Four-year theoretical/practical course to prepare operators qualified to listening to people in temporary difficulties.
• Education, information and updating services: courses where educators, families, volunteers, teachers of every kind of level,sport instructors, animators can compare, get up-to-date and examine closely knowledge, methodologies, new approaches in order to improve communication, listening of theirselves and others within the difficult role of "Educator".
• Self-help groups: with specialized operators, they are oriented to people who want to improve their relational life.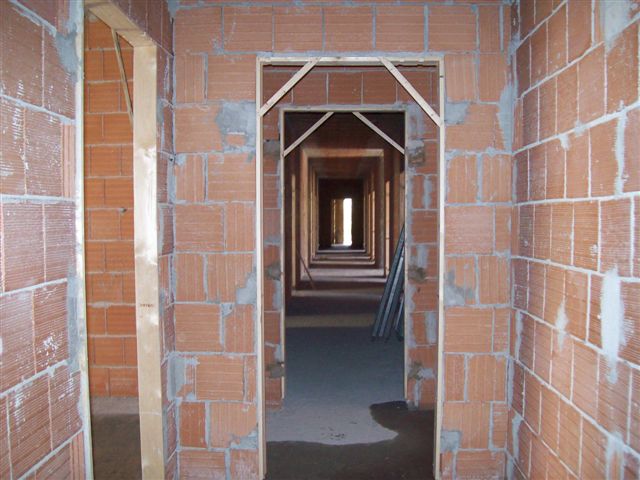 Therapeutic- Educative Program:
Rehabilitative Program for Adolescents and Minors at the risk of deviance : guys, through a personalized way, are held without any prejudice and educated for living with respect of themselves, things and peers.
Growing with others, interacting with the environment, within respect, sharing, gratuitousness and self-help, supporting by qualified educators (punctually helped by supervision), volunteers, families of origin, they can regain possession of their own lives and come back to plan their future.
• Instruments:-creative activities (ceramics, painting, photography, computer,ecc.);
-sport-activities (sailing, swimming, volleyball, football, trekking...);-cultural activities (conducted tour of exhibitions and museums, theatre, cinema...);-recovery and conclusion of school (of every kind of level);-participation in pre-formation and professional training laboratory.
Family: even the origin families of the guys are continuously supported with personalized interventions.
• Instruments:-Self-help groups for parents.
-Self-help groups for brothers/sisters.
-Self-help groups for partners.-Family involvement meetings.-Family and individual interviews.-Groups among parents.
"Coccinella": a personalized-residential program for women in difficulties with minors. Another service to the Person in difficulty.
• Instruments:
-Creative activities (ceramics, painting, needlework, computer,ecc.)-sport-activities (swimming courses, gymnastic, ecc.)-cultural activities (conducted tour of exhibitions and museums, theatre, cinema...);-recovery and conclusion of school (of every kind of level);-participation in pre-formation and professional training laboratory.
• For children:-play, creative, sporty activities (drawing courses, swimming...).-school insertion (support and recovery);-cultural activities (naturalistic tour, cinema, animation, ecc.)

"Our volunteering": we get many and generous volunteers that make their unselfish contribution, in various areas of the Association activities.
• Board of directors;
• Secretary;
• Administration;
• Maintenance;
• Telephone exchange;
• Kitchen;
• Laundry;
• Promotional activities, prevention and consultation, ecc.
• School recovery
• Sailing courses
• Graphic-pictorial courses.
• Ceramics courses.
• Needlework courses
• Computer.
• Photography.
• Sport
• Support to guys, mothers and children (school, medical examination and for every need)
Besides the volunteering that works at the Centre there is the vast volunteering of the places nearby.
At the moment the Multipurpose Centre is situated in Civitavecchia , at 25 via Amba Aradam, where there are some of the services offered.
The phase "Community", for juveniles and teenagers, has been in Tuscania, in the province of Viterbo, since 1992, at "CERRO", in a building placed at our disposal by the local Municipality, which now told us to leave, even though it is patiently waiting for our transfer.
Therefore, as we are rather pressed in time and , above all, as "Coccinella " program needs a suited building, ( the one at their disposal isn't adequate), our association feels forced to awakenour local administrators to find out a suitable solution to these problems.
The town council of Civitavecchia has been the first to understand our needs and granted, as a building right, the land and the builbing licence for the new Community - unanimous approval act on 19/11/2003.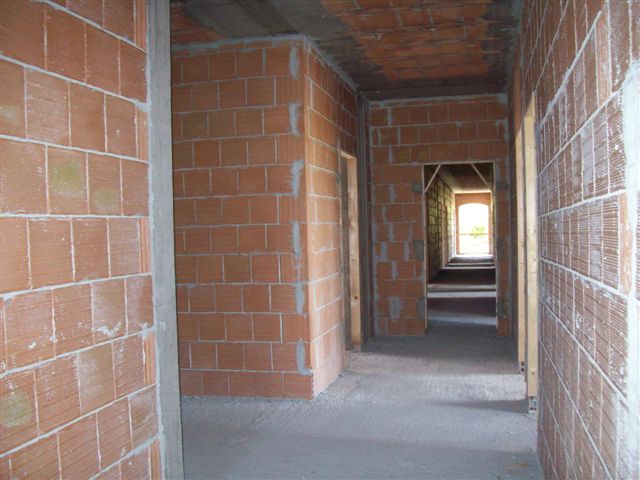 The new buildingwill house:
1. The phase Community, for juvenile and teenagers.
2. The Coccinella Program, for mothers and their children under the age of 18.
3. Laboratories, listening and counseling centers, at disposal not only for the members of the Community.

Description of the new building
The the new building is situated in via Veneto, between the blocks of "Campo dell' Oro" and "San Gordiano". It has a surface of about 2,400 square metres and it is composed of a mezzanine and a basement, horseshoe shaped.
In the first wing , in the mezzanine, there are :
• 10 rooms with bathrooms ,for the mothers
• 2 rooms for the director and for educators
• 2 multipurpose rooms
• 1 kitchen
In the opposite wing there are:
• 10 rooms for the users of the service
• 10 bathrooms
• 1 room to work in group
• 1 multipurpose room
• 2 rooms for the director and for educators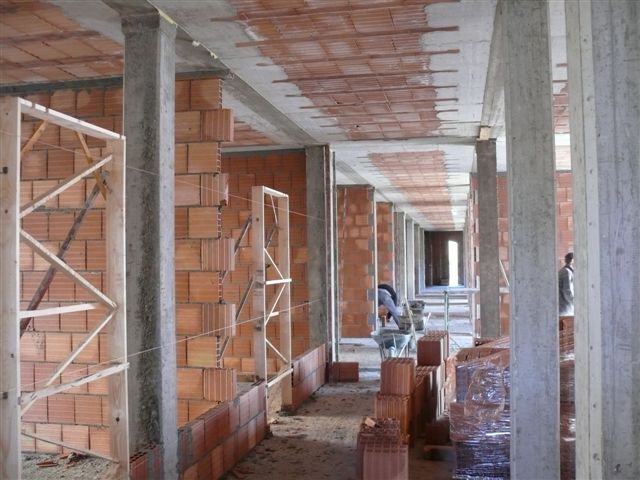 Central part:
• Multipurpose hall
In the basement there are:
• A kitchen and a dining hall
• Laboratories
• Storerooms and cold stores
• A chapel
Outside:
• A playground for outdoor games
• A parking area
• A gazebo in the middle of the outside area
The Nando Peretti Foundation has extended funding in 2009 to cover costs for the following construction works:
1) Complete implementation of the plaster
2) Support wall electrical system
3) Support wall heating plant
4) Screeds
5) Erection floors
6) Ceramic floor tiles