Construction of a School Centre for the Youth of Kimbondo Paediatrics
Project location: CONGO, DEMOCRATIC REPUBLIC, Kimbondo
Project start date: November 2008 - Project end date: November 2009
Project number: 2008-11
Beneficiary: Paediatric Foundation of Kimbondo
Interim Report timeline: From 1st of March 2009 to 15 may 2009: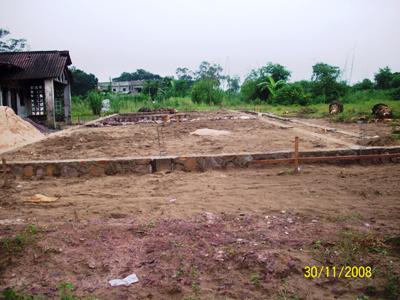 a) construction of the walls for the 1st block (rooms 1, 2 3 and 4)
b) construction of the walls for the 2nd block (rooms 5, 6, 7 and 8) (finished 15 May 2009).
From 23 May 2009: the construction of the roof has begun. (finished 20 july 2009)
The Pediatric Foundation of Kimbondo has activated the bureaucratic procedures to the Congolese government so that the school (which the Nando Peretti Foundation is financing), may become officially recognized at a governmental level.
This acknowledgment would allow the school to help the abandoned and orphaned children of the KPF to integrate and adjust to Congolese society.
The following pictures refer to the construction works: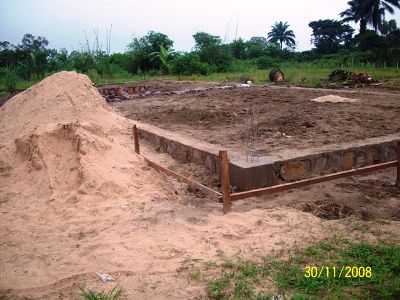 (below) construction of the roof, July 2009