Construction of a School Centre for the Youth of Kimbondo Paediatrics
Project location: CONGO, DEMOCRATIC REPUBLIC, Kimbondo
Project start date: November 2008 - Project end date: November 2009
Project number: 2008-11
Beneficiary: Paediatric Foundation of Kimbondo
II Interim Report period: 15 september 2009- 15 november 2009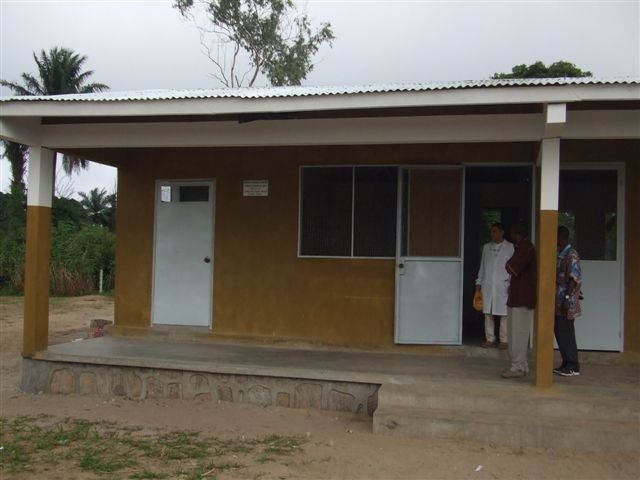 The school, already in operation since September 2009, was completed with the excavation of the septic tank for reserved toilets for the students and other finishes of the building such as sidewalks.
As mentioned in previous reports, the school complex was operational for the start of the new school year in order to avoid the costs of schooling for 500 children of the Pediatric of Kimbondo.
Around the middle of January 2010 the plaque was affixed: "Foundation Pediatric of Kimbondo: school building St Claret. Gift of the Nando Peretti Foundation. Italy 2009" as thanks to donation offered by the Nando Peretti Foundation.
In addition, the school complex has been recognized "official school" of the DRC, and this recognition is very important because the school will follow the curriculum set by the Congolese Ministry of Education and may also enroll children from outside the Pediatric of Kimbondo ensuring , in part, the self-subsistence of the school.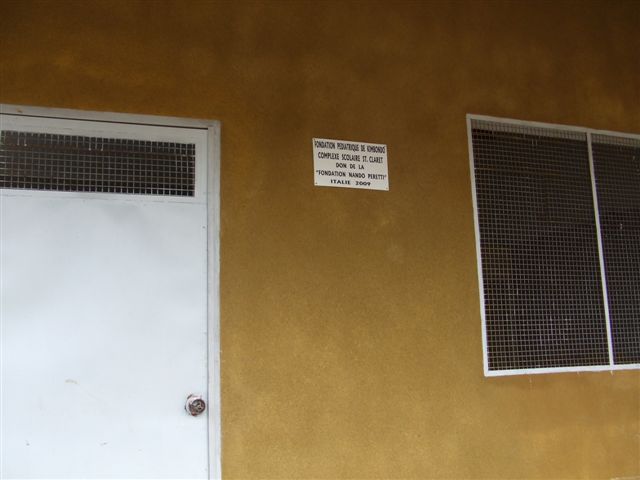 the plaque