Scholarships in Favour of Young Women Wishing to Endorse Theological Studies at the Ecclesiastical Universities
Project location: ITALY, Rome
Project start date: September 2008 - Project end date: This project covers various years
Project number: 2008-07
Beneficiary: Conservatorio SS. Concezione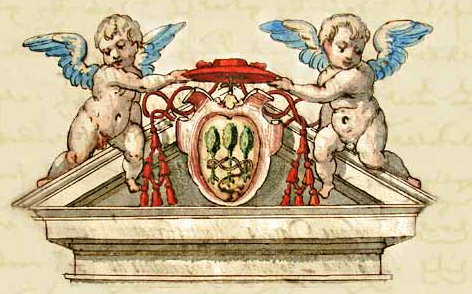 The Convitto Santa Cecilia was founded in 1974 on the initiative of the Almo Collegio Capranica, with the aim of promoting women in the Church through theological studies at Ecclesiastical Universities in Rome.
Mother Gisella Lupo heads the Convitto and the responsible authority is the Episcopal Commission for the High Directorate of the Almo Collegio Capranica, which usually delegates the Rector of the College for more direct supervision and help.
The Convitto houses about 30 lay students. During the thirty years of its existence it prepared many young women, performing valuable services in the Church in Italy and abroad. Its activities involve the educational field (Theology teaching), help inside the diocesan Curie, houses of spirituality, and various pastoral activities.

Students housed at the Convitto Santa Cecilia, both Italian and foreign, are recommended by their Bishops, who assess their seriousness and motivation in undertaking studies and wish to undertake projects with them. Support for studies of female students is influenced by the possibility of offering scholarships. There are numerous applications to the Convitto each year, and acceptance depends on the number of scholarships available. Some scholarships are endorsed by the Capranica College, the Lateran University, the "Suffering Church" (Chiesa che soffre) for the Third World. Students from developing countries need financial aid to cover boarding and tuition fees, purchase books, cover health care costs and everyday expenses.
The project involves providing scholarships to three Theology students at the Ecclesiastical Universities in Rome for one year. The Nando Peretti Foundation offers one of the scholarships to a student who is finishing her studies in Theology and wishes to become a missionary nun. This young woman has very limited financial resources and needs a scholarship to conclude her studies and continue her religious vocation.
The other two scholarships will co-fund 50% of the total amount needed to cover the expenses for 1 year of study in Theology for two students. They are two lay Rumanian students currently housed at the Convitto, recommended by Monsignor Franco Gualdrini and by Mother Gisella Lupo.
The project falls within the goals of the Nando Peretti Foundation because in developing countries women and girls are the most disadvantaged in terms of possibilities of education. This initiative will help in raising awareness that education should be considered a community's goal and should be ensured to everyone. Women are good heralds of knowledge, ethical values and progress, starting from the family but also in religious and pastoral communities.
The project received a one-year extension, covering also 2011.