Solo Exibition "Carta d'identità degli stati d'animo" by the Painter Seboo Migone
Project location: ITALY, Rome
Project start date: March 2010 - Project end date: April 2010
Project number: 2010-07
Beneficiary: Fondazione Pastificio Cerere Onlus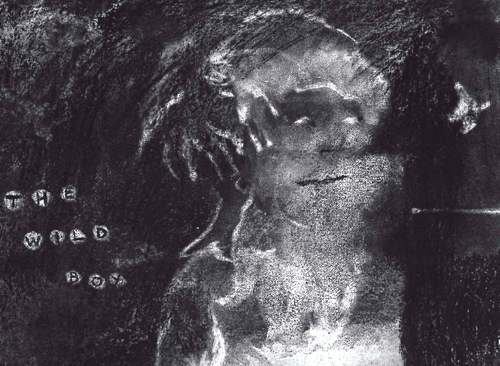 Please click to download the following pdf documents:
- invitation to the exhibition
- flyer

This project was warmly welcomed by the President of the Foundation, Elsa Peretti, and enthusiastically co-financed by the Nando Peretti Foundation. It represents a small but concrete initiative to share with the Foundation Pastificio Ceres and its President Flavio Misciattelli a very particular approach to the promotion of artists. The project aims at developing awareness on the importance of preserving a historic landmark, a symbol of the birth of new forms of artistic expression such as those of the Group of San Lorenzo, and also to provide a common space, a unique place where talented and creative artists can express themselves at best.
The Nando Peretti Foundation awarded a grant for the organization of an exhibition by the contemporary painter Seboo Migone. The exhibition will consist of a selection of paintings by the painter and will be arranged in the spaces of Pastifico Cerere, from March 12 to April 30, 2010.
Seboo Migone was born in Rome in 1968. He lives and works in Val d'Orcia and London. He studied at the Wimbledon School of Art.
Solo exibitions:
2008 At Wood's Edge, T1+2 Gallery, (presentation by Alan Jones) Londra
2002 Laboratorio, Fondazione Orestiadi, Gibellina, (presentation by Achille Bonito Oliva)
2002 New Paintings, Earl Mc Grath Gallery, New York)
2001 One Year of Work,Granaio di La Foce,Italy (presentation by Alan Jones)
2000 New York Paintings, Earl Mc Grath Gallery,New York
1997 6 Personali, Castelluccio di Pienza, curator Plinio De Martiis (presentation by Alan Jones)
Collective exibitions:
2009 Creatures, curator Louise Stern,Ellen Du Cane e Andreas Leventis Londra
2009 Mementi D'Essere,Galleria Weber&Weber,Torino
2008 All Capital Letters, T1+2 , with Deutsche Bank,Londra
2008 Visioni Oniriche,Galleria Antonio Battaglia, Milano
2007 Zoo Art Fair, Burlington Gardens,Londra
2007 Avatar of Sacred Discontent,Port Eliot Literary Festival ,Cornovaglia e 9 Hill Gate,Londra
2006 Welcome to Paradise, Paradise Row,Londra
2005 Per la Musica, Castelluccio di Pienza
2004 Bioma Urbano, curator Flavio Misciattelli, Banca Antonveneta, Roma
2004 In Stable,Quaker Street, Londra
2001 Group Show,Sendai ,Giappone
2000 Summer Show, Earl Mc Grath Gallery, New York