Integrated Child Welfare And Health Service For Poor Children
Project location: INDIA, Kurnool
Project start date: August 2009 - Project end date: August 2010
Project number: 2009-28
Beneficiary: Kurnool Rural Development Health Society
Timeline of the present Interim Report: February 2010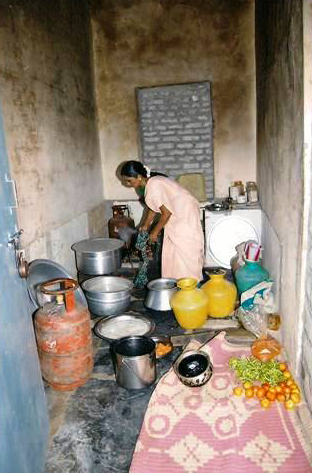 Cooking in the kitchen
Kurnool Rural Development Health Society (KRDHS), conducted a survey in a village of rural schools. KRDHS has gathered all school children and their parent's community leaders and the members of Panchayat Raj in the community hall and discussed about health and food for school children. KRDHS has interacted with all participants. The authority of Panchayat Raj met the organization and explained about the poor children of the village.
School pupil leaders, headmasters, two community leaders have helped KRDHS in this project.
KRDHS provided food for 30 children in the village.
KRDHS formed a school garden committee, health committees and a tree plantation committee among the school children and explained about the importance of these components and also allotted their duties and responsibilities to each committee. These activities have been carried out under the supervision of school Headmaster and the president of KRDHS. Every day a few parents of school children participated in the project activities.
The parish priest several times visited the village and monitored the activities and reviewed KRDHS's records pertaining to project activities on behalf of the RCM Diocese of Kurnool District.
In the initial stage, the village people reluctant to join in the activities. In the later stage most of the villagers volunteered to work in this task.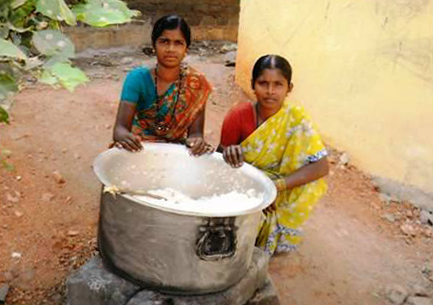 Ready for Lunch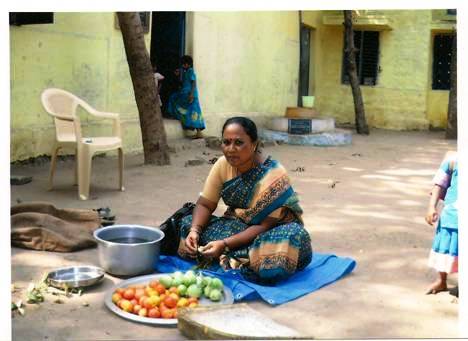 Cutting vegetables for children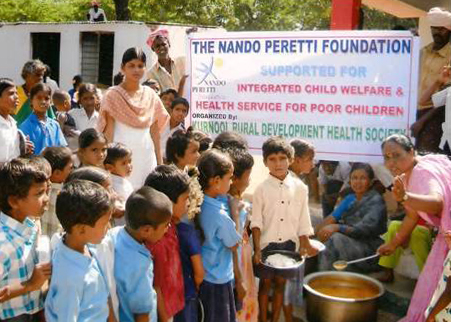 Feeding the children