An Orchid for the Future
Project location: ITALY
Project start date: June 2001 - Project end date: December 2001
Project number: 2000-03
Beneficiary: University of L'Aquila
The
Nando Peretti Foundation
is financing a scientific study on the Lady's Slipper,
Cypripedium calceolus
, at the Environmental Sciences Department of the
University of L'Aquila
(Italy).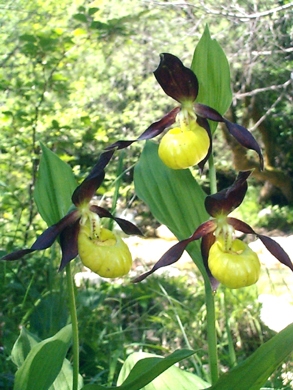 This orchid species is the showiest and best known in West Europe. The two only populations remaining in Central Italy are at serious risk of extinction.

The project is divided into two operative phases: the first one consists in sampling population from Central and Eastern Europe to be analysed in laboratory. These samples will allow to study their genetic variability and the compatibility with Italian populations. The second phase regards the possibility of strengthening the Italian populations by transferring genes from the Eastern European ones. This operation will increase genetic variability of Italian populations making them stronger and more adaptable to stress.