Coral Reef: A Research to Understand the Ecological Decline of Coral Reef
Project location: WORLDWIDE
Project start date: February 2002 - Project end date: May 2002
Project number: 2001-07
Beneficiary: The Wildlife Conservation Society Marine Program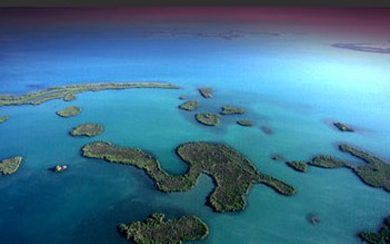 Coral reefs are the most diverse of all ecosystems, supporting up to one-third of all fish species and more types of plants and animals than any other ecosystem. They are being degraded worldwide by pollution, sedimentation and destructive fishing practices.

The Wildlife Conservation Society's Marine Program conducts conservation-oriented research on both healthy and declining reef systems around the world. This year, with a grant from the Nando Peretti Foundation, WCS scientists will continue to monitor and research the interaction of biological factors and human influences on coral reefs to understand the ecological decline and develop policies that will slow or reverse this decline.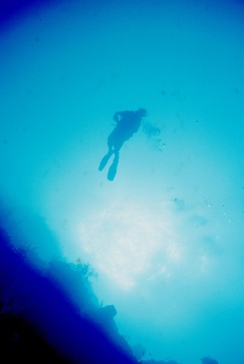 Dr. Tim McClanahan will apply this grant towards coral reef conservation in Kenya. He will compare three well-established marine parks, four unfished reefs and a newly created marine park, Mombasa National Park, which is recovering from heavy fishing since 1991. The overall questions he will address are:
How reef ecology and fisheries respond to areas that are completely closed to fishing and areas that are open to fishing and have restrictions on the types of gear that can be used.
What are the effects of large-scale disturbances such as coral bleaching, and the potential for ecosystem restoration and recovery in each of the different study areas?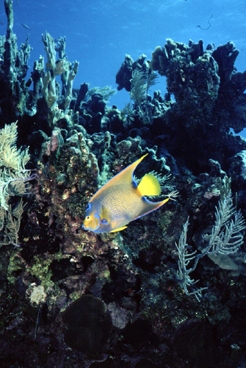 Dr. Andrew Baker has developed a field-based method to inform our understanding of both the fragility and the resilience of coral reefs to environmental change. Recent El Niño events that raised water temperatures and caused coral bleaching resulted in mass coral death throughout the world's oceans. Dr. Baker has sampled corals around the world and found that the very specific symbiotic relationship formed between the coral and small animals (called "zooxanthellae") that live inside the reef organism may help determine whether a particular section of a reef survives a bleaching event. His research establishes a multi-national program to monitor changes in reef coral symbioses over time and will investigate the role of temperature in regulating symbiont community structure.