The Amazonian Rainforests are on Fire!
Project location: VARIOUS COUNTRIES, Amazonia
Project start date: n/a - Project end date: n/a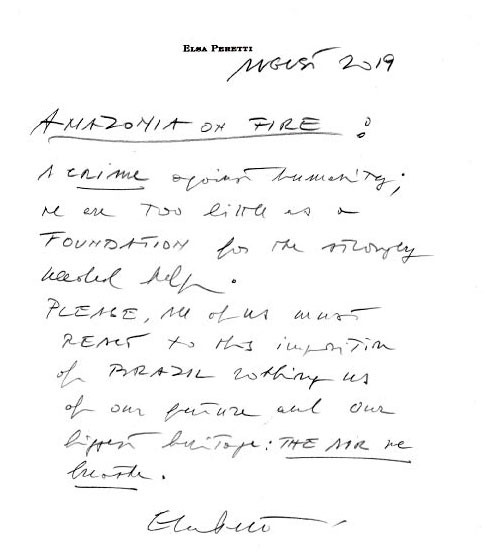 A message from the President of the Peretti Foundations, Ms Elsa Peretti:
August 2019
AMAZONIA ON FIRE:
A crime against humanity;
We are too little as a Foundation for the strongly needed help.
PLEASE all of us must REACT to this imposition of Brazil robbing us of our future, and our biggest heritage: the air we breathe.
Elsa Peretti